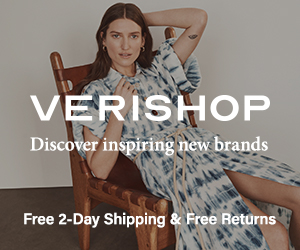 ---
Verishop is a multi-category online shopping destination for everyday lifestyle luxuries. Verishop curates directly from more than 400 global brands across women's and men's fashion, beauty, home and more.
---
Conditions
Earn 9.6% cash back on most items. Beauty items earn 6.4% cash back.
Percent Off Coupon
Celebrate Summer - Get 20% Off All Full-price Men's And Women's Apparel With Code SUNSHINE!
07/20/2020
Petro Rewards Stats
Unavailable